Etsy Finds: Minolta SRT 201
I remember as a kid how some words stick to me, like "magic" and the weird hypotenuse, that even when I never liked math, the word was funny enough to ring in my mind. Something similar happened with a particular camera. I can't recall where I saw it -surely in a movie- but the word Minolta stayed with me.
Of course buy a Minolta was out of the questions for my parents. It was an expensive camera, specially to be used as a toy for their only daughter. Here let me clarify that even when they didn't bought me the camera, I had an amazing childhood, lots of toys, and roadtrips that i still hold dear in my mind. I had a 110 cheap camera that I could use as I wanted, and that was more than enough.
Still the dream of owning a Minolta was there. Always present like a shadow in a corner of my mind.
A couple of months ago, I remember that it was just a couple of days after my birthday and my last purchase, my gorgeous russian vintage camera, my
Fed 5B
, I was spending my time looking more vintage cameras on Etsy, when this cutie caught my eye. To be honest, I had my eye in two cameras, a Pentax and the Minolta. The Pentax said it worked perfectly fine, while the Minolta wasn't film testes but everything was fine, except for a minor ding to the front of the lens, but it was a Minolta, my dream camera, and not only that, it came with the lens and auto flash!.
Who was I kidding, I wanted the camera so badly that I contacted the seller that very day and asked for the shipment price. The next day the transaction was made, and a couple of weeks later arrived.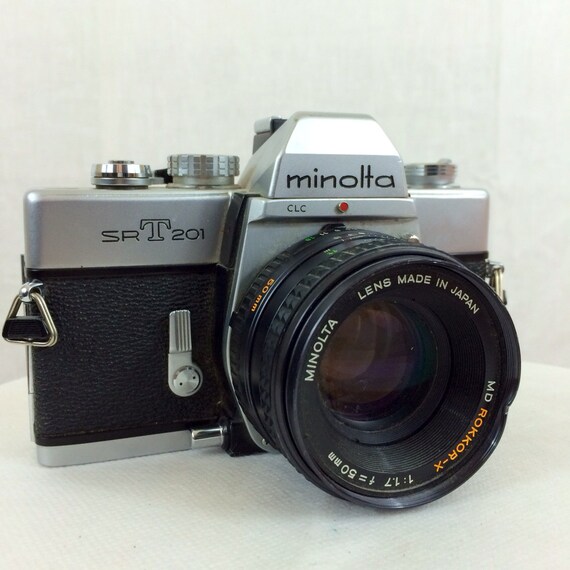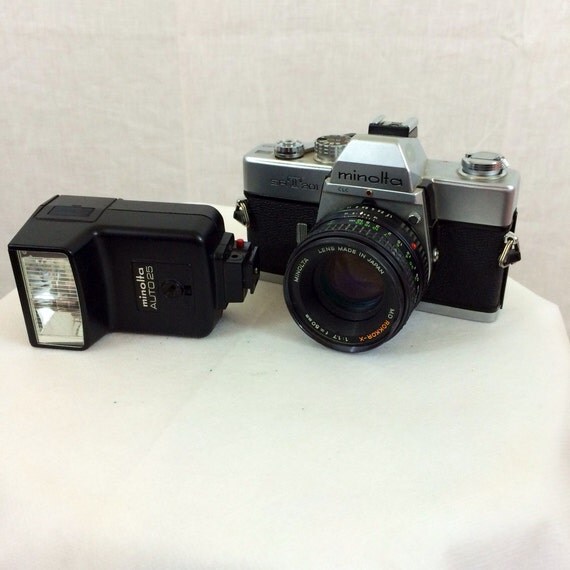 SteeleVintage
was the store from where I got it, and their service was more than great. I couldn't be more happy with my camera. If you're looking for a vintage camera, you should take a look to the store, they have so many treasures there.
Can't wait to take my new baby to some adventures this summer!